Build Strength And Improve Your Team In No Time With Our Sports Performance Training
Peak performance takes work. Very few of us can roll out onto the field and rely on natural ability to get us through.
That's where we come in.
At Team Moljo Strength & Conditioning, we're committed to helping athletes across Yorktown build sport-specific skills that have a direct impact on the field, the court, or wherever you compete. Our Sports Performance Training is designed to make you faster, stronger, more durable, and closer than ever before.
Check it out today. Just fill out the short form on your screen to learn more!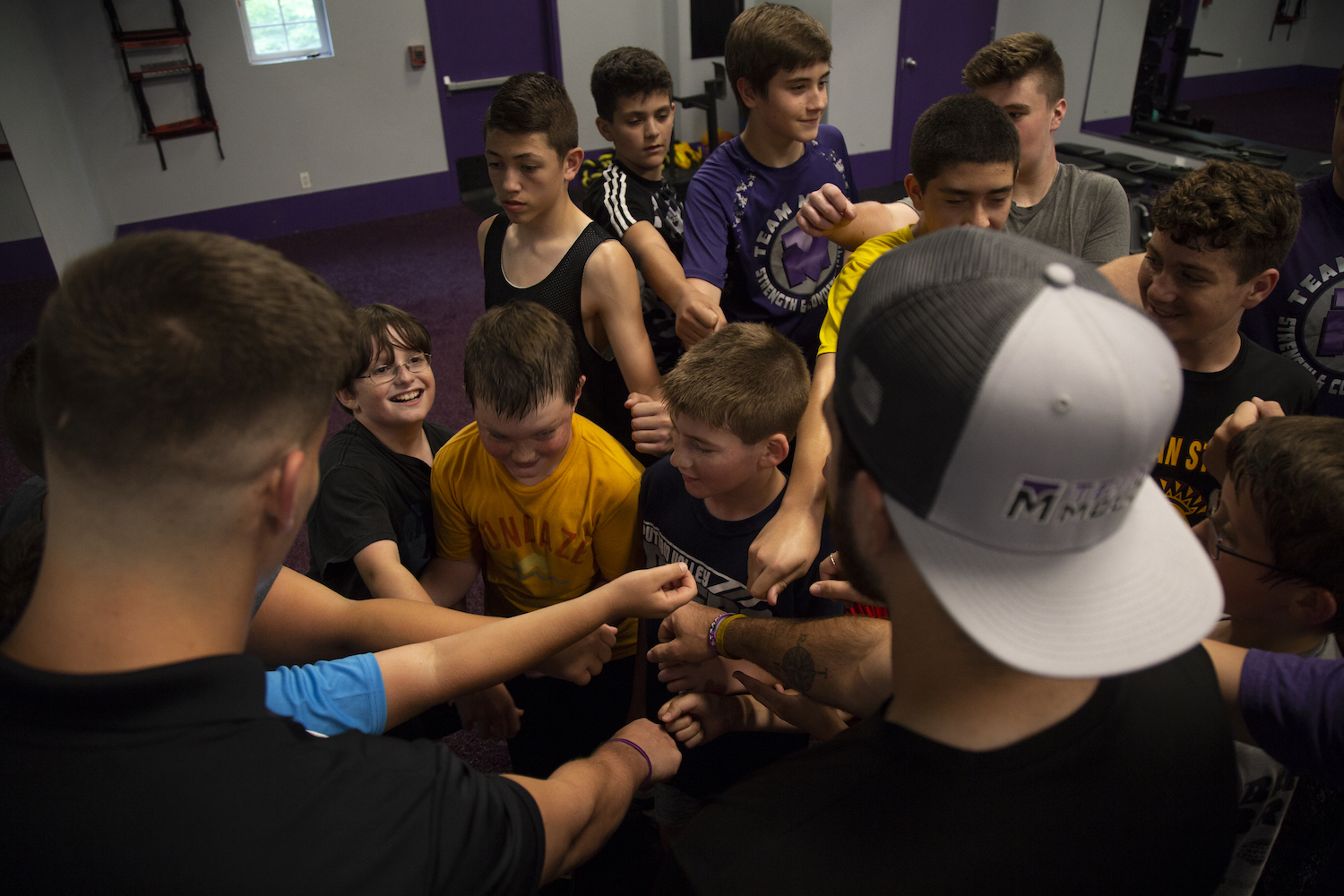 Why Is Our Student Athlete Sports Performance Training Right For You?
Our staff at Team Moljo is full of professionals who bring experience in a wide range of sports. We know athletes across different platforms have different priorities. That's why we're ready to build a training program that works just for you.
We train athletes of all ages and sizes, helping you prepare for the season with targeted training strategies and team building exercises. We know how to get the most out of every athlete and we know how to have fun in the process, keeping everyone motivated week after week.
Our Sports Performance Training in Yorktown can help you:
Develop explosive speed and athleticism
Increase power and efficiency in every movement
Prepare for the rigors of a demanding season
Learn to trust one another and rely on every teammate

PLUS, We're Giving You The Mental Edge To Come Out On Top
To compete at the highest levels, you have to outlast your opponent in every aspect of the game. We're helping you prepare for any challenge that stands in your path with complete mental development and a commitment to the process.
Each Sports Performance Training session teaches:
Perseverance and dedication
Focus and attention to detail
Teamwork and leadership
An incredible sense of accomplishment
Get More From Every Workout With Our Sports Performance Training In Yorktown!
If you're ready to take your athelticism to the next level, join us at Team Moljo Strength & Conditioning and take on targeted training strategies in our Sports Performance Training.
We're offering a revolutionary approach to fitness training, designed just for athletes who are hoping to achieve incredible results.
**If you're a coach and looking to give your team a competitive edge, look no further than Team Moljo's Sports Performance Training for your team today!**
Fill out the short form on your screen today to learn more about everything we have to offer in Yorktown.